There are so many amazing places to visit in our world. Every country offers something exquisite to see and explore. People who love nature often end up visiting the forests, mountains, hills and rivers first, and then the cities, if they must.
England is a country with a vast beauty that is the forests and meadows which you can find almost all across. Visit its seashores to find even more amazing views, from the cliffs of Dover to the amazing beaches, close to which you will find traditional links golf courses.
But if you like to hike, here are the best hikes to consider when visiting England.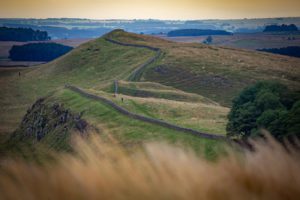 Hadrian's Wall
A bit of history with around 140 kilometers of ground to cover? Sign me up, as well as anybody who does not mind spending a few days in nature, following the wall only to realize that it is in its entirety in England. Most people mistake Hadrian's Wall being the border between England and Scotland and while it might have been once upon a time, today, it is not the case.
A hike such as this will make for a great adventure, taking you through some breathtaking scenery while at the same time showing you pieces of England's history.
Malham Cove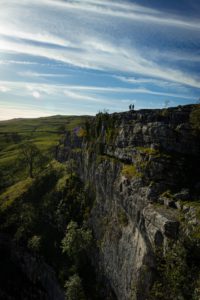 This trek sends you on a journey of beauty, through the Yorkshire Dales National Park, an area known for amazing sights of nature. Being a national park, means that you will find untouched nature, beauty unlike any other. Green hills, waterfalls, a gorge, what more could you ask for? The sea? Say no more.
Kynance Cove and the Lizard Lighthouse
This trek is along England's most beautiful beach and it starts and ends in Kynance Cove. 12 kilometers of easy walks around the coastline should satisfy anybody's needs for a coastal trekking experience. Being one of the best beaches in England, you might consider swimming or simply enjoying the water if you have your swimsuit.
Helvellyn
The Lake District of Columbia has some of the best water sights that you can find in England, rivers and lakes alike, not to mention a peak which is not as easy to summit as one might consider. Scrambling over rocks where you might slip and fall over on each side is a great trip for the adventurous ones who have no fear of heights. For the rest, well, they might want to start with something resembling a hill rather than a ridge.
These are some of England's best hiking routes you can explore. England being England, there are many more of them, so be sure to look them up if these are not enough for you.