The world of sports is very interesting, and even more so if you are at the top of your sport. Not all sports are equal, however. Some sports are much more popular than others, like football, where you are likely to find some of the world's most paid athletes.
But, does football hold all the top paid sportsmen, or are there any others which can rival football superstars in terms of income. Here are the world's top paid sportsmen.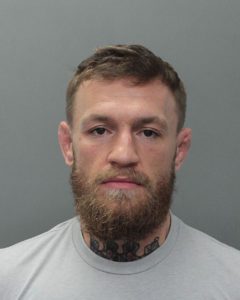 Connor McGregor
It might come as a surprise to many that Connor McGregor, the bad boy of the UFC is one of the world's most paid athletes, or actually, the most paid athlete at the moment, and by a mere 50 million USD. He makes around 22 millions USD when he is in the ring, but outside the ring, his sponsorships net him around 158 million USD.
His sponsors include lifestyle brands, whiskey companies, video games, and a sports betting company. It also helps that he brings tons of views for the UFC.
Lionel Messi
Messi is not a surprise, but it is a surprise that he is trailing McGregor by 50 million USD. Messi's yearly income is currently 130 million USD. Messi is a football player, for the uninitiated, and he is currently playing for Barcelona, but that might change given the drama around his contract. He earns around 97 million USD when playing, and another 33 from the sponsors, namely Adidas, his own clothing brand and other deals he has. Messi is likely to keep earning plenty of money, even if and when he switches clubs.
Cristiano Ronaldo
Messi and Ronaldo were always in consecutive sentences or paragraphs and here, it is not different. Once rivals because they played for rival clubs, namely Real and Barcelona, but now a bit more distant, unless they meet in the Champions League.
Ronaldo, despite moving to Juventus FC, still earns 120 million USD annually. Unlike Messi, he earns 70 million on the field and another 50 from sponsors, which include Nike and CR7.
Dak Prescott
American Football is also a popular sport, especially in the United States. Dak Prescott is a quarterback for the Dallas Cowboys, which is the most popular position in American football. He earns 107.5 million USD annually. Most of that is earned while playing, 97 million USD.
7/11 and DirecTV are one of his larger sponsors, as well as Sleep Number, giving him another 10 million USD from sponsor deals. He is likely to rise up in the list, at some point.
LeBron James
LeBron James plays basketball for the Los Angeles Lakers, a very popular club which plays in the NBA. He is an astounding player, frequently compared with Michael Jordan as one of the best players to have ever played basketball. He currently earns around 97 million USD, 31 of which is from playing. The rest comes from his long list of sponsors. The most notable ones are PepsiCo (his prior sponsor being Coca-Cola).
These are the world's most paid athletes, with the list likely to change, as it does every year.