Students nowadays tend to spend a lot of time indoors which leads to a lot of problems, health-wise. Recreational activities can help with this and it is no coincidence that most recreational activities are also sports or physical activities.
When one lives in an online, digital world, they tend to commit their time to watching shows or playing games, which is great, but once your health starts to suffer at a very early age, then you might notice the alarm which had been blaring all the time. Here are some of the best recreational activities that students can do.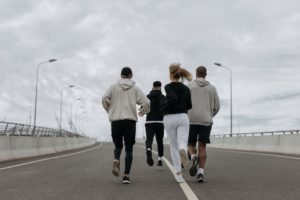 Running – Intense Walking?
Whether running or simply walking longer distances, students should move more often. Athletes are excluded, simply due to the nature of their lifestyle. Most other students, however, should most likely either walk more often, or run, if they feel like it. Either of which is very good for the back, hips and everything else that gets damaged and weakened during extended periods of sitting.
Running can be a bit more difficult but a lot more rewarding in terms of fitness level and that sweet feeling of serotonin and dopamine release after a good exercise or accomplishing your goal.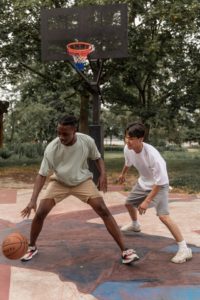 Group Sports – Football, Basketball and Such
Any group sport remains a great recreational activity for students. Most students like to spend time with each other, so playing a sport, even one which they are not particularly good at, is better than spending time alone, sitting.
Basketball, football, volleyball, dodgeball even, any sport with friends can be an amazing recreational activity which will make you feel better, and tired at the same time, a benefit of exercise.
Trekking – Even More Walking
While regular walking can get boring, especially if you are doing it in a city, and a small one at that, visiting the nature surrounding it is a much lovelier experience. Forests, mountains and hills, meadows and all the beautiful greenery from fantasy worlds could very likely be just outside the city and experiencing that with friends might make a good weekend even better.
Be careful, however, trekking becomes very addictive.