When you start studying, or rather, when you become a student, life gets a bit more hectic than you would have expected. Universities have many challenges, some educational, some social. The social ones are not the topic of this article, but the educational ones are, as well as how technology fits into that.
We all use smartphones and to an extent, that is a good thing. When overindulging, it can get counterproductive. For the sake of education and learning, here are the best apps that students can use to get better.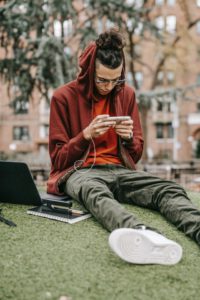 Evernote
This application is used to make notes and organize your thoughts. It has a free version and a premium version. The free version should be good enough for everybody. There are similar apps to this one for both major mobile OSs, so have that in mind if this one is not to your liking.
Google Drive
Everyone should be familiar with this application. Drive is Google's cloud where you store your files remotely. Everybody uses it, everybody who has a Google account, that is. It is a free application where you can store up to 15 GB of data for free. Any more, and you have to upgrade to a paid plan. Having in mind the size, plenty of documents can be stored for free. It is a default option on many Android phones, but it is of course available for iOS users, should they want it.
Office Lens
This is a great application which is published by Microsoft and is used to scan images/photos for text and turn them into editable documents. This is perfect if you want a quick scanner, instead of using an actual one. Sometimes it's easier to take photos of a book or essay, rather than take it to someone to scan it and then print it out for you. With this app, you can do the scanning on your own.
A Dictionary Application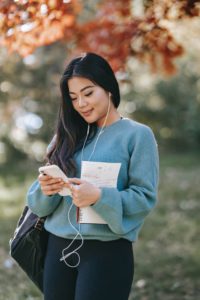 A dictionary is always useful when writing an essay or anything that requires the proper use of language, or rather, formal in most cases. With that in mind, depending on the language you are using for your essays and other formal writing, you should download the appropriate application. Rest assured that there is a good application for every language. It is always best to use a specialized application for each language, for example, an English/English dictionary like Oxford.
Duolingo
Learning languages for free is great, particularly when there are few intrusive ads, and none if you are using a computer and an ad blocker extension. Duolingo offers around 35 languages and they can get a user to speaking level relatively quickly, particularly if a user is willing to put in their time and not just do a single lesson per day.
SimpleMind
Mind maps are a simple thing and people enjoy using them. Not everybody likes mind maps but for those who do, this application can do all the work, in its free version, of course. There are paid features, but when the free version covers just about everything, getting the paid one is unnecessary.
These applications are great for students so they should take a look at them. There are plenty more applications which a student could use to get through college with fewer problems.